Cabinet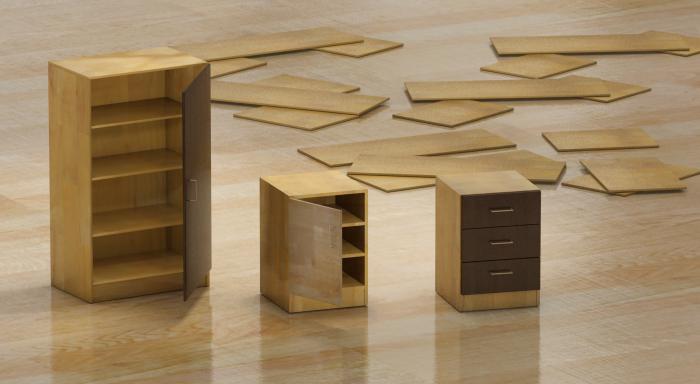 The CABINET module is used to prepare all the drawings, machining operations and machine programs needed to produce a complete cabinet starting out from unfinished panels.
This module is complete with a library containing various items of furniture such as empty boxes, wall cabinets (with and without doors), bookshelves, desks, and cupboards. The user can use a library item as the basis for a customized piece of furniture and then store this personalized item in the library.
The dimensions and components of items of furniture can be modified. If a library item meets the user's requirements, the user only has to enter the final overall dimensions to immediately obtain the drawings of the single components, the machining required (e.g. joint holes, shelf holes) and all the related optimized machine programs.
The Cabinet Module can be used together with the optional Door Module where the user can select cabinet doors from those present in the Door Module library. The Cabinet Module can also be used with the optional Nesting Module where the machine worktable layout can be optimized with all the furniture components in the quantities and sizes required. All the furniture components can be customized later with drawings, lettering and other personal touches using the CAD commands.
The CABINET is an optional module and so not included in the basic version of the program. It's possible to purchase PARTNER/ASPAN and its optional modules, contacting directly ATool Software or one of the sellers listed in the apposite section of this website.
Download the brochure in the download area of this website:
Click here to find the nearest dealer
Video & Screenshots