Doors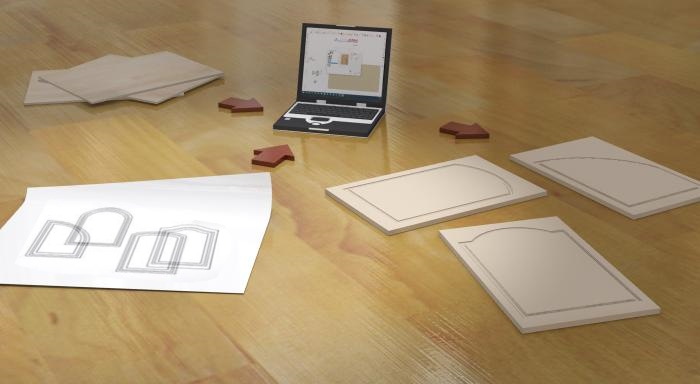 The DOORS module is used to prepare the drawing and machine program needed to produce a finished door from a single, unfinished panel.
This module comes complete with a library of door types. The library includes standard doors, offset doors, arched doors and doors with vertical or horizontal panels.
Users can take a door from the library, customize it to their requirements and then add the new, customized door to the library. The door parameters that can be modified include overall dimensions, number, and type of machining operations, number of horizontal and vertical panels. If the door selected meets the user's requirements, the user only has to enter the door's overall dimensions to immediately obtain the related drawing, the machining operations necessary and the optimized machine program.
The DOORS module can also be used together with the optional Nesting module. In this case, the machine worktable can be optimized for the doors selected with the quantities and dimensions required. The door created by the optional module can be customized later with drawings, lettering and other personal touches using the CAD commands.
DOORS in an optional module and so not included in the basic version of the program. It is possible to purchase PARTNER/ASPAN and it's optional modules contacting ATool Software or one of the dealers listed in the apposite section of this website.
Download the brochure in the download area of this website:
Click here to find the nearest dealer
Video & Screenshots