Vector 3D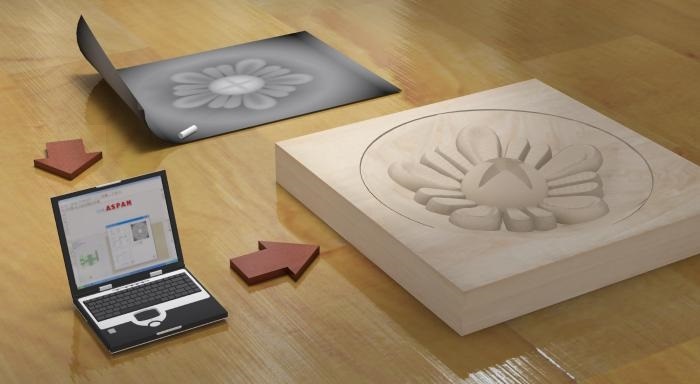 The VECTOR 3D is a powerful tool that allows you to transform an image into a three-dimensional drawing of PARTNER/ASPAN.
The Module reads lightness variation in shades of gray and allows you to create the part-program of the selected image. We will get deepest routings where the image is darker and less deep routings where it is more clear, obtaining three-dimensional machining.
Even complex shapes can be determined accurately and the module allows you to view a detailed preview of the work to be performed by PARTNER/ASPAN.
VECTOR 3D in an optional module and so not included in the basic version of the program. It is possible to purchase PARTNER/ASPAN and it's optional modules contacting ATool Software or one of the dealers listed in the apposite section of this website.
Download the brochure in the download area of this website:
Click here to find the nearest dealer
Video & Screenshots